Starved, 'mutilated' and blackmailed, migrants auctioned off as slaves, by smugglers in Libya
From becoming one of the major points in Africa from which migrants can attempt to cross over into Europe, Libya is now turning into a slave trade city thanks to the heavy flow of desperate people from other parts of the continent. A new investigation has revealed people are being sold as modern-day slaves for as little as £300 ($400).
According to CNN which exposed the racket, slave sales are conducted on the outskirts of the nation's capital, Tripoli, where auctions take place for various types of manual labourers. In one case, a video was made available, which shows the sale of "big strong boys for farm work".
An undercover operation revealed similar auctions where around a dozen people were sold in a matter of five to six minutes. "Does anybody need a digger? This is a digger, a big, strong man, he'll dig," an auctioneer calls out in one clip. "What am I bid, what am I bid?"
The interested bidders raise their hands till a final price is decided on following which the new slaves are transferred in the possession of their new "masters".
Slavery is getting a boost in places like Libya that are seeing a wave of desperate migrants from North Africa, hoping to find a better life in Europe. A crackdown by local authorities on boats ferrying people to the coast of Italy has turned smugglers to another profession — that of flesh traders.
At a detention centre in Tripoli, one man recalled how he ended up becoming an indentured servant after he ran out of money. Victory, 21, left Nigeria with his life savings and hopes of a brighter future. On reaching Libya he was forced to live in inhuman conditions and later sold as a day labourer once he could not afford to pay his smugglers.
He expected to pay off his debt through work but was unable to make enough. Finally his smugglers contacted his family for ransom. He was released after paying them a total of more than $2,780.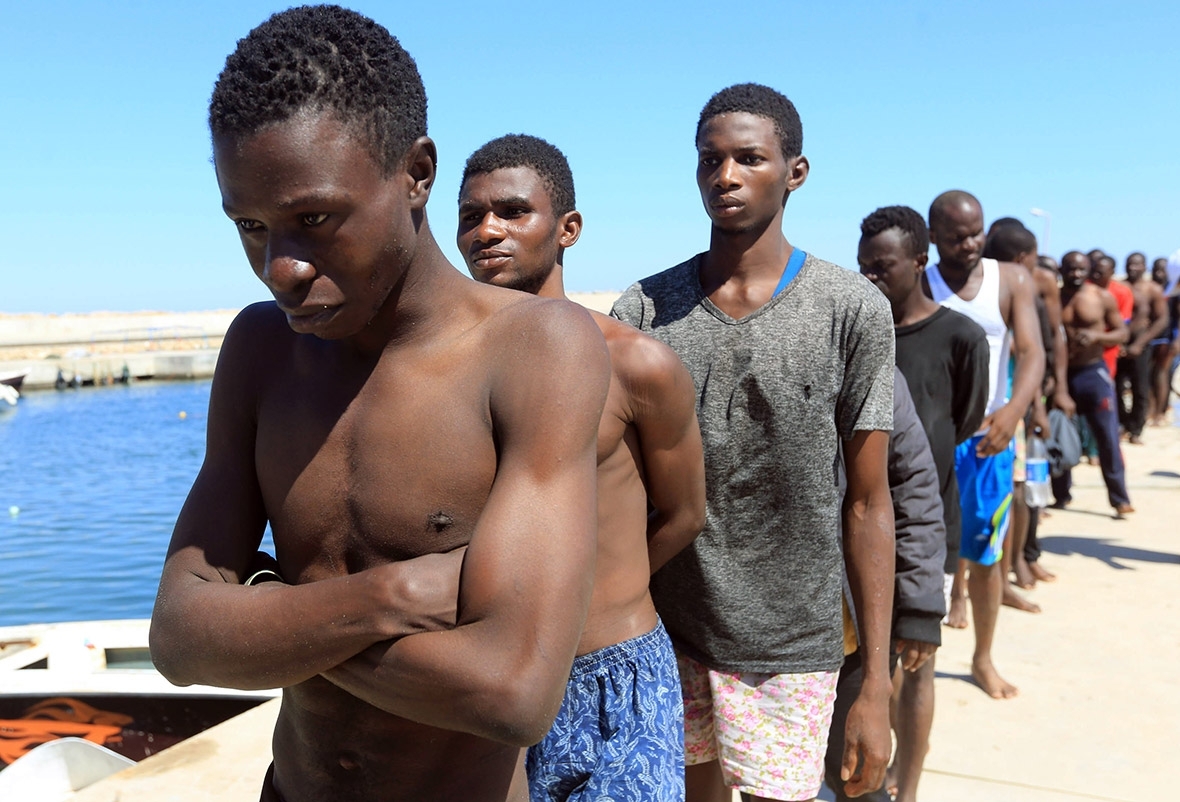 "If you look at most of the people here, if you check your bodies, you see the marks. They are beaten, mutilated," he said of his fellow detainees who have reportedly suffered a similar fate.
On being made aware of the slave trade in the region, the authorities said they were not aware of the auctions but confirmed the presence of organised gangs operating smuggling rings.
Earlier this year, the International Criminal Court (ICC) expressed interest in investigating crimes against immigrants in Libya, after the International Organization for Migration (IOM) warned about people being sold at slave markets in the country.
Jada Pinkett Smith & Willow Talked About Her Self Harming Herself After Willow's Hit Song …
Jada Pinkett Smith — who was accompanied by her mother Adrienne Banfield-Jones — revealed she and Willow, 17, had "talked" about the moment after the teenager admitted on Red Table Talk she had been self-harming after achieving success with her 2010 single "Whip My Hair."
"I wanted to make sure she was okay," Jada Pinkett Smith said. "We went through what happened and in the moment I realized as a mother you also have to give your children space to deal with their own shadow."
The Girls Trip star said she chose to pay attention to the positive things that came from Willow's revelation.
"I focused more on how she got herself out versus what got her there," she said. "I was most proud about that she could share it in the way she did, which let me know she had come through in a major way that she could put it on the table like that."
"I wanted to focus on what [it was] that got her through," the actress explained. "I really talked to her about her powering side of her journey and give her all the praise in the world for that part instead of focusing on, 'Why didn't you tell me?'"
Video of #Dallas9 released from Tarrant County
Dallas officer Amber Guyger arrested on manslaughter charge in Botham Jean shooting posted $300,000 bond and released
The Dallas police officer who shot and killed a man Thursday evening after police said she went to the wrong apartment has been arrested on a manslaughter charge, officials confirmed Sunday.
The officer, identified as Amber Guyger, 30, is a four-year-veteran of the force. The victim has been identified as Botham Shem Jean, 26.
Guyger was booked into the Kaufman County Jail about 7:20 p.m. Sunday, according to online records. She posted a $300,000 bond and was going to be released from custody shortly, jail officials said.
Later Sunday night, Dallas Mayor Mike Rawlings released a statement thanking police and the Texas Rangers for a thorough investigation that led to an arrest.
"I am grateful to Dallas Police Chief Renee Hall for her leadership and foresight in calling for the Rangers to handle the investigation to ensure there was no appearance of bias," his statement read in part.
My statement on tonight's arrest of Amber Guyger pic.twitter.com/pIfToTpSsN

— Mike Rawlings (@Mike_Rawlings) September 10, 2018
The Rangers had taken over the investigation and obtained the manslaughter warrant from the 7th District Court in Dallas County, said Lt. Lonny Haschel, Texas Department of Public Safety spokesman.
Read More Here